PRESERVATION RHINOPLASTY "THE COURSE"
NICE – February 25th-27th, 2022
European Academy of Facial Plastic Surgery (EAFPS) and Academia Brasileira de Cirurgia Plástica da Face (ABCPF) Joint Meeting
Nice – February 25th-27th, 2022
TRADUCTION SIMULTANÉE EN FRANÇAIS
on behalf of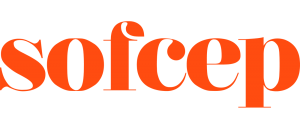 Dear Colleagues, Dear Friends,
It is my honor and pleasure to invite you to participate in "Preservation Rhinoplasty – The Course" which will be held in Nice from February 25 to 27, 2022, at the Palais de la Méditerranée, under the auspices of the European Academy of Facial Plastic Surgery (EAFPS) and in partnership with the International Rhinoplasty Research Society (IRRS).
The faculty is composed of eminent European and French speakers who will share their experiences by addressing the following major questions:
– How to start in Preservation Rhinoplasty?
– Knowing the different conservative procedures and how to choose among them?
– How to avoid pitfalls?
– How to treat complications?
– What is the place of cosmetic procedures?
– How to consider the harmony of the nose in the face?
The scientific program will offer you 3 intensive days with 32 lectures, 6 immersion surgeries, and 9 round tables.
Don't miss this exceptional opportunity to also present your personal experience and exchange with the speakers during the open communication sessions.
Moreover, Nice and the French Riviera offer a fantastic opportunity to visit some typical medieval villages like Saint Paul de Vence with its art galleries, discover Monaco or relax along the Mediterranean Sea. Sports lovers can enjoy the 10 golf courses or the ski resorts in the nearby mountains.
Coming to Nice is very easy with its international airport located in the city.
Save the date in your agenda: we will welcome you with great pleasure in a relaxed atmosphere of science and conviviality.
Welcome to Nice.
Yves Saban
President of the Congress
Location : Nice, France
HYATT REGENCY NICE PALAIS DE LA MEDITERRANEE is located at 13 Promenade des Anglais in Nice.
Exit "Promenade des Anglais" on highway A8 from Marseille or Monaco
Nice-Côte d'Azur at 5km / 3min

Train station at 1.5 km/1 min

Monaco : 20 km/12.4 min, 15 minutes from the airport by helicopter

Cannes : 20 km/12.4 min