ANTICIPÉE
Avant le 30/08/2023
STANDARD
Jusqu'au 31/12/2023
PARTICIPANT
1 000?
1 200?
MEMBRE DE L'EAFPS/SOFCEP
900?
1 050?
INTERNES
700?
750?
MASTERCLASS *
Preservation Rhinoplasty for Beginners
February 1st 2024
Masterclass only
500?
If combined with the meeting
300?
MEETING
PR "Young Generation"
February 2-3-4, 2024
STANDARD
Jusqu'au 31/12/2023
TARDIVE
After 01/01/2024
PARTICIPANT
1200?
1400?
EAFPS/SOFCEP MEMBER
1050?
1250?
INTERNES
750?
800?
sous l'égide de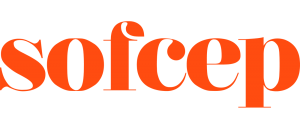 * Limited number
Please read the below information before completing the registration form.
Important Date:
30 August 2023: Early registration closes.
31 December 2023: Regular registration closes.
Accommodation:
Bookings to be made directly with the hotel, information is available on the accommodation page of the course website.
Registration:
Your registration fee includes:
– Access to course sessions
– Access to the exhibition
– Lunches and morning/afternoon teas for the duration of the meeting
– Badge, satchel, meeting programme
The registration fee excludes:
– Your hotel accommodation
– Travel expenses
– Transport to and from the airport.
Companions:
Due to Medtech regulations, companions are unable to attend course sessions and/or entrance to the exhibition area during the meeting.
Letters of Invitation:
Should you require a letter of invitation in order to obtain a visa, please register first, and then contact Anne-Sophie at info@nice-evenement.com. Letters of invitation can only be given to registered delegates.
Payment and Invoicing:
A receipt of payment and/or invoice will be sent after registration along with your confirmation email, this can be used to claim back your registration fee from your organisation and/or sponsor.
Special dietary requirements:
Any special dietary requirements requested after 01 January 2023 cannot be guaranteed, as these arrangements are organised in advance with the venue.
Cancellation Policy:
– Bookings cancelled in writing before 31 October 2023 will be subject to a 25% admin fee.
– Cancellations made after 01 November 2023 will not qualify for a refund.
– In the event of non-arrival, full payment will remain due and payable.
– Should you contract covid-19 within 1 week of the meeting, a full refund for your registration fee will be processed (minus a 25% admin fee).